Christopher Rhodes
Therapeutic Massage Therapist in
Chicago, IL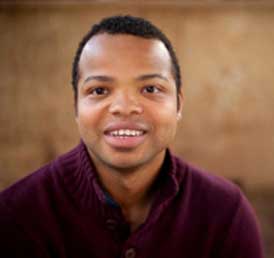 Massage Reviews
-
0

(888) 758-7439 ;7232
About My Massage Therapy
11 Years of Experience.

Experience Healing on a level that penetrates the superficial. My approach to Massage Therapy Bodywork is highly Intuitive and Empathic, but with a strong technical foundation. There are so many factors these days that can contribute to feelings of discomfort, pain, and stress. While some are physical, many are emotional, psychological, and even societal. The experience that I provide speaks to you as a Being. I invite your body to release unwanted energies and create a space for you to begin the Healing process. Because I connect with you on a number of different levels in each session, I am able to ensure that each experience with me is unlike the last. If you are ready for a profound Healing experience, contact me for an appointment. I'd love to work on you!



After having a Massage Therapy practice for 11 years, I directed my attention towards the Energetic side of Healing. I spent more than 4 years in intensive training programs, classes, and workshops studying the Energetic Anatomy. I currently teach Psychic Meditation and have a professional Clairvoyant practice here in Chicago. This work goes hand-in-hand with my new approach to Massage Therapy. I can truly say that I love what I do!
Availability - Call me to find out my availability and to book a massage. Click

(888) 758-7439 ;7232 . All calls are free.
Massage Reviews
Certifications & Licenses
CMT
Granted by many massage therapy schools. Even a person who has only taken an eight-hour course can claim to be certified.
Massage Rates
$85-30 min $125-60 min (US dollar)
Where is the massage performed?
This massage therapist will come to you or you can go to the massage therapist's studio.
Massage Modalities
The following massage modalities are available for your massage sessions:
Massage Schools Attended
American Academy of Massage Therapy

Employers Past & Present
Languages
English, Turkish