Jose Miguel Reyes
Therapeutic Massage Therapist in
Fort Lauderdale, FL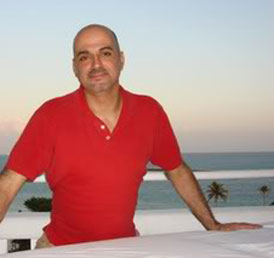 Massage Reviews
-
0

(888) 758-7439 ;7342
About My Massage Therapy
18 Years of Experience.

Give yourself a break and enjoy a great massage by an experienced and skilled therapist.

I offer in my session a fusion of different styles of massage and bodywork to give you a massage that truly addresses your individual needs and comfort levels. Whether you choose to relax with Swedish, relieve pain with Deep tissue work, or pure stress release with light touch work or some combination of the above,you can rest assured you are in good hands.

I provide everything that is needed for the session,including a professional massage table,clean linens and choice of oil or cream.If you have any sensitivity to essential oils,or scented cream make sure to tell me ahead of time.

Available for out calls in Miami Dade and Broward.
Availability - Call me to find out my availability and to book a massage. Click

(888) 758-7439 ;7342 . All calls are free.
Massage Reviews
Certifications & Licenses
LMT
Licensing by a state or local government.
Massage Rates
$50-30 min $70-60 min $95-90 min (US dollar)
Where is the massage performed?
This massage therapist will come to you or you can go to the massage therapist's studio.
Massage Modalities
The following massage modalities are available for your massage sessions:
Neighborhood Locations
Massage Schools Attended
Educating Hands School of Massage

Employers Past & Present
Languages
English, Spanish