Patricia Perez
Therapeutic Massage Therapist in
Issaquah, WA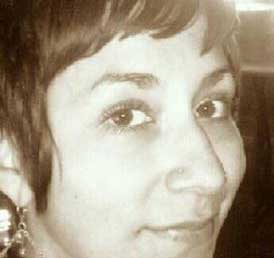 Massage Reviews
-
4

(888) 758-7439 ;7292
About My Massage Therapy
9 Years of Experience.

Massage services for business establishments and in home treatment is available!

Deep Tissue available on request and focuses on therapeutic pain relief, stress relief and nourishing the body and mind.

**Discounts available when you refer someone who receives treatment.

Ayurvedic massage and treatments available in Issaquah at Fern Life Center.

Contact me for additional information on Ayurveda and treatments available.

I am a graduate of Brenneke Massage School (2004) and have over 9 years of experience working in the massage field. My most recent endeavors in bodywork have led me to Ayurvedic healing. In the summer of 2008, I attended a two week intensive training course with Light and Bryan Miller. This course increased my knowledge and experience of many ancient therapies in Pancha Karma - a traditional cleansing process - which include: basti, shirodhara, chakra balancing and the ancient ritual of tarpana for emotional healing. My discovery and studies of Ayurveda have been cumulative for the past four years and will develop over a lifetime of learning.

Rates listed are for in home massage services. I currently offer this service to the Snoqualmie Valley. Please inquire if interested!

Presently I practice at the Balanced Spine in Issaquah or North Bend Therapeutics if want a session in studio!
Availability - Call me to find out my availability and to book a massage. Click

(888) 758-7439 ;7292 . All calls are free.
Massage Reviews





Posted By Brian on 12/08/2011. Patricia has a loving nurturing touch and a gift for healing. I will absolutely recommend her to friends and family. She's wonderful!





Posted By Christina on 12/08/2011. Patricia has an amazing intution to find all of those needing to touched "spots" and just melt the tension with her magic hands. I'd been having back issues so was recommended massage a few times a week. in a matter of weeks, my daily pain scale had reduced significantly. She also recommende other practitioners and methods of treatment for me to try to better assist me in my process. She's great!





Posted By Faye on 01/02/2013. Patricia is an excellent massage therapist. She is professional and conscientious, making every effort to ease problem areas in her massage. She knows her craft well and uses techniques that are effective. I highly recommend her.





Posted By Melanie S. on 01/02/2013. Patricia's work is the perfect combination of deeply relaxing therapeutic touch and specific techniques that thoroughly address areas of tension and pain. Her presence is calming and grounding and I felt completely taken care of. I was so relaxed I didn't want to get off the massage table!
Certifications & Licenses
NCBTMB
The leading national certification exam.
LMP
Depends on the city and state.


National Certification Board for Therapeutic Massage & Bodywork
Massage Rates
$175-90 min (US dollar)
Where is the massage performed?
This massage therapist will travel to you, they do not offer massage at a massage studio.
Massage Modalities
The following massage modalities are available for your massage sessions:
Neighborhood Locations
Massage Schools Attended
Brenneke School of Massage

Employers Past & Present
Languages
English