Shawna Young
Therapeutic Massage Therapist in
Visalia, CA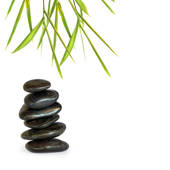 Massage Reviews
-
1

(888) 758-7439 ;7072

About My Massage Therapy
7 Years of Experience.

Shawna A Young is a Certified Massage Therapist at Renaissance Salon and Day Spa in Visalia, CA. She has extensive training in Swedish and Deep Tissue massage, Pre-natal, Cranial Sacral, Hot stone massage, Body glow, and Reflexology. Her skin care treatments include: Eyebrow and Facial Wax, Bikini and Brazilian Wax, European Facials, Back Facials, Chemical Peels, and Microdermabrasion
Availability - Call me to find out my availability and to book a massage. Click

(888) 758-7439 ;7072 . All calls are free.
Massage Reviews





Posted By Shawna on 03/21/2011. Shawna was great. She gave me the best massage I've ever experienced. The next day I felt better and started sleeping through the night
Certifications & Licenses
CMT
Granted by many massage therapy schools. Even a person who has only taken an eight-hour course can claim to be certified.
Massage Rates
$30-30 min $60-60 min $80-90 min (US dollar)
Where is the massage performed?
This massage therapist will perform the massage only at their massage studio, they will not travel to you.
Massage Modalities
The following massage modalities are available for your massage sessions:
Massage Schools Attended
Golden State College

Employers Past & Present
Languages
English