About Us
My Massage TherapistS has been a leading massage therapist directory since 2005. We provide a professional neighborhood and community for massage therapists profiles. Search our database to find the massage therapist for your particular needs. All across the world, from smaller communities to cosmopolitan cities like Los Angeles, Miami, and New York. We have a massage therapist to suit your needs. What are you waiting for? Search for a massage therapist now.
Pricing - $19 per month - Free Trial
Unlike other sites you will know that we are delivering clients to you. All calls from My Massage Therapist appear on your phones as (888) 758-7439. If you are a massage therapist looking to build your client base, then apply to be a member of our community. We offer a highly competitive price and effective service for $19 per month. The service quickly pays for itself with just one new client. If you can win that client over to monthly massages you have paid for years of service. Compare the rates to advertise in a newspaper or other massage therapist directory. Yes, there are free massage therapist directories out there, but who are your neighbors? Who has the profile next to you? If you want a clean, wholesome, and professional environment, then join us and click on the register button today.
Massage Therapist Benefits
My Massage Therapists works for you whether or not you have a website. It can completely replace the need for a costly website. It is much more economical to purchase a profile from us than create your own website and market. We do the marketing to deliver new prospects to you. In addition, we offer:
Call Tracking. You know you are getting a prospective client from My Massage Therapists when you see the phone number (888) 758-7439

.
Telephone support with a live person
Coaching and review of your marketing plan
Community
My Massage Therapists gives back to the community by donating a portion of our proceeds for scholarships which support the continued growth of the massage community.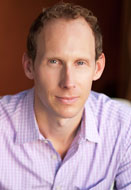 Chris Kirby, Founder